Electric Castle – July 15-19 2020
MUSIC
1000+ artists from around the world performed at Electric Castle over the course of 7 editions. Here are some of them:
FLORENCE+THE MACHINE / THE PRODIGY / SKRILLEX / 30SECONDS TO MARS / ENTER SHIKARI / DIE ANTWOORD / SIGUR ROS / ALT-J / DAMIAN MARLEY / JESSIE J / DEADMAU5 / FATBOY SLIM / BRING ME THE HORIZON / THIEVERY CORPORATION / BONOBO / RICHIE HAWTIN / MURA MASA / MACEO PLEX / LIMP BIZKIT / SON LUX / NILS FRAHM / METRIC / CHVRCHES / PAUL KALKBRENNER / GUS GUS / LAMB / ZOMBOY / EXCISION / MODERAT
NEW MEDIA
2019 was the year the Castle turned into an art installation hosting our first internationally acclaimed new media artists. Here are some of them:
MEMO AKTEN / MATTHEW SCHREIBER / NONOTAK / 404 ZERO / SHOHEI FUJIMOTO / CHILDREN OF THE LIGHT / RNDR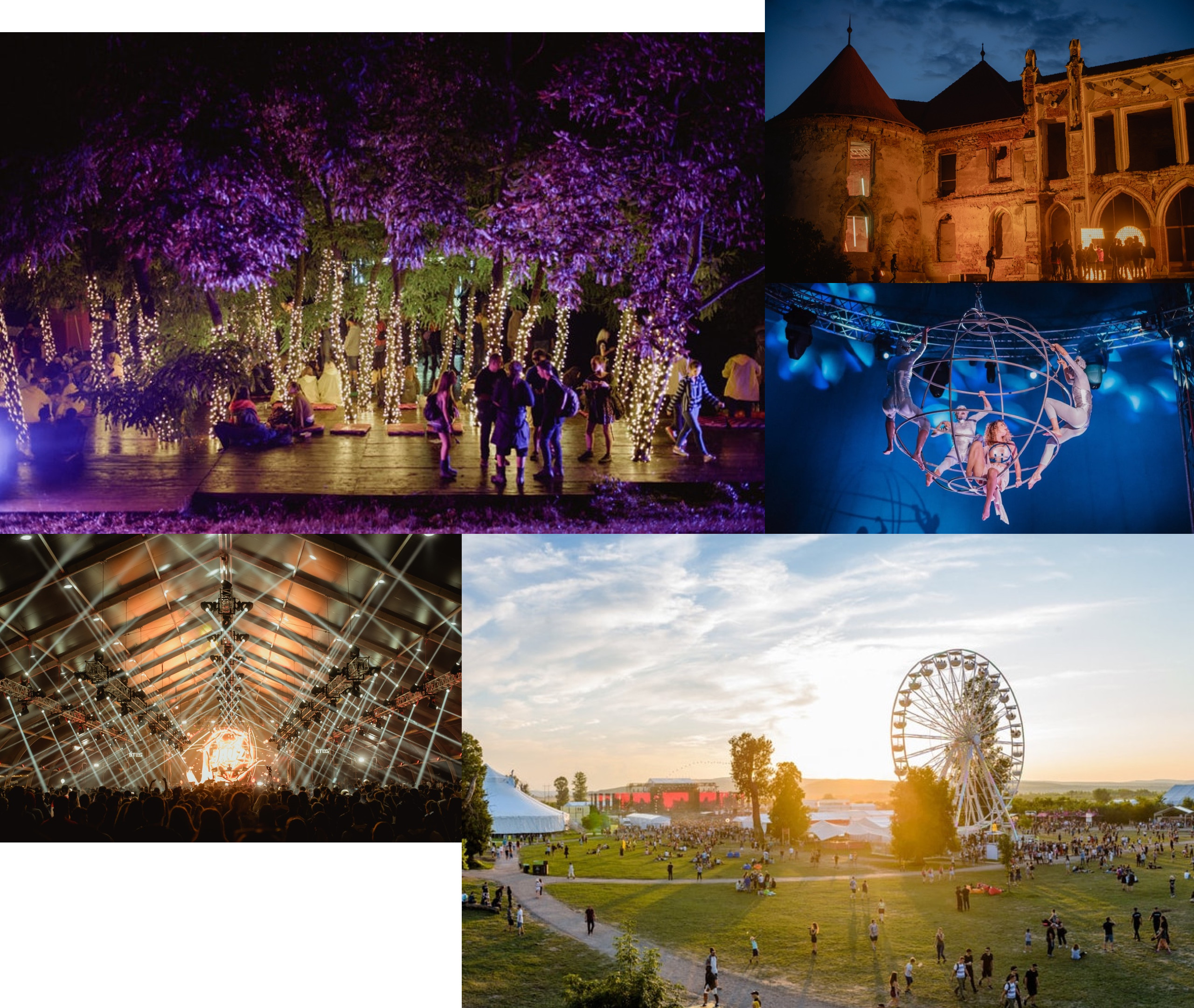 Bánffy Castle
With breathtaking sights and amazing surroundings, the century old Bánffy Castle is the home of Electric Castle. As a premiere for the festival, the castle opened its doors to the public during the 5th edition of Electric Castle, hosting an array of exhibitions and interactive art installations.
Every year we try to bring our contribution to the restauration of one of Romania's forgotten landmarks.
Alongside local authorities we continued our long term vision of investing in the Castle and village infrastructure, creating new jobs opportunities for the community and bolstering local economy. After the successful restoration of the castle's roof thanks to generous donations, now we are focusing on reinforcing and consolidating the frame structure.